This area of central London makes the connection between the City and the West End. Holborn has been traditionally popular with the legal fraternity (the Royal Courts of Justice on the Strand, the Old Bailey close to Holborn Circus and the various Inns of Court being the driver for this). The area has recently attracted more diverse occupiers including Sainsbury's and Warner Brothers.
---
Did you know? The Victorians believed that as part of decent town planning the public should have access to the very best in public lavatories. Architects created splendid subterranean palaces of gleaming copper pipework, hugely decorative tiles, basins and lavatories. The public lavatory situated in the middle of High Holborn was considered such a fine example that, following it being removed as part of road improvements it was moved to a permanent display at the Victoria & Albert Museum in South Kensington.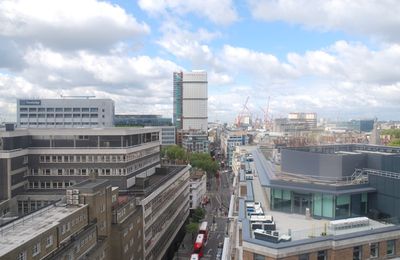 ---
When searching monmouthdean.com for office space to let in Holborn you will see various sizes and price ranges to accommodate your needs, ranging from cheap to high end offices in Holborn which can both be easily found. There is long term and temporary Holborn office space so just ask any members of our team if you are unsure. We can also assist if you are looking for a virtual office in Holborn, or serviced offices. Below is our current selection of available office spaces to let in Holborn or in close proximity.
---
View our properties in Holborn :