Noho is an unofficial, but commonly used, term that describes the creative media area to the north of Oxford Street between Tottenham Court Road and Great Titchfield Street. Exactly when it becomes Fitzrovia is a matter of debate, but is widely recognised as New Cavendish Street. Centred around the trendy bars and restaurants along Charlotte Street, the last two decades has seen the area firmly establish itself as the centre of the British television production industry and also attracts other creative and design conscious occupiers.
Did you know? The Berners Street Hoax was perpetrated by Theodore Hook in the City of Westminster, London, in 1809. Hook had made a bet with his friend, Samuel Beazley, that he could transform any house in London into the most talked-about address in a week, which he achieved by sending out thousands of letters in the name of Mrs Tottenham, who lived at 54 Berners Street, requesting deliveries, visitors, and assistance.
---
On 27 November, at five o'clock in the morning, a sweep arrived to sweep the chimneys of Mrs Tottenham's house. The maid who answered the door informed him that no sweep had been requested, and that his services were not required.
A few moments later another sweep presented himself, then another, and another, 12 in all. After the last of the sweeps had been sent away, a fleet of carts carrying large deliveries of coal began to arrive, followed by a series of cake makers delivering large wedding cakes, then doctors, lawyers, vicars and priests summoned to minister to someone in the house they had been told was dying. Fishmongers, shoemakers, and over a dozen pianos were among the next to appear, along with "six stout men bearing an organ".
Dignitaries, including the Governor of the Bank of England, the Duke of York, the Archbishop of Canterbury and the Lord Mayor of the City of London also arrived. The narrow streets soon became severely congested with tradesmen and onlookers. Deliveries and visits continued until the early evening, bringing a large part of London to a standstill.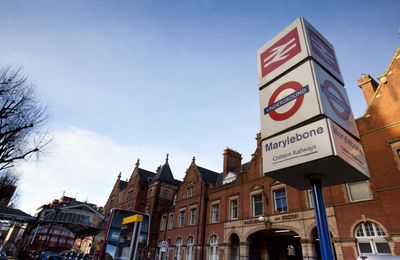 ---
Our team is experienced in renting or locating office space in Noho and know the area. So finding the right office to rent in Noho should be much easier. When searching monmouthdean.com for office space to let in Noho you will see various sizes and price ranges to accommodate your needs, ranging from cheap to high end offices in Noho which can both be easily found.
There is long term and temporary Noho Office space so just ask any members of our team if you are unsure. We can also assist if you are looking for a virtual office in Noho, or serviced offices. Below is our current selection of available office spaces to let in Noho or in close proximity.
---
View our properties in Noho :